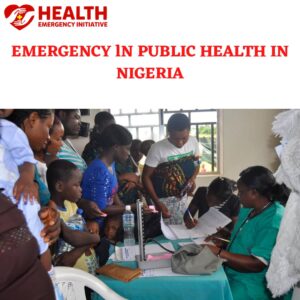 Emergency on Nigeria's public health.
Before Covid-19, Nigeria's economy was already slippery, Covid-19 came upon us and the country is presently languishing in pre- Covid-19 and Covid-19 economic implications.
The stats don't lie, while Covid-19 is in a league of its own rampaging the world, our society is sadly being devoured by less threatening illnesses.  In the past one week, HEI has provided medical interventions to almost 10 children in a row, and these children suffer from meningitis and sepsis.
For instance, a 4-month-old baby and a 7 year old boy were diagnosed of Sepsis respectively, while a 5 year old boy was diagnosed of complicated meningitis.
These children parents could not afford to pay for their medical services, the medical social workers in the public hospitals called HEI for financial support to save the lives of the children and we promptly provided the funds that were needed for the emergency medical treatment of these children.
With joy that HEI's mission of providing medical interventions to save lives is being fulfilled, we plunge further to advocate for provision of timely medical intervention to indigent patients.
It is time we declared an emergency on illnesses such as sepsis and meningitis and contribute to Nigeria's public health emergency operations to being effective.
No matter how small your quota is, it matters a lot for the big difference of saving lives and their beautiful dreams.  Support HEI medical intervention trust fund and let your kobo be the reason for that indigent patient with beautiful to survive and live.