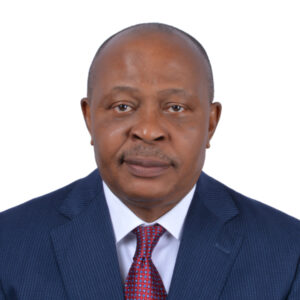 Dr. Emmanuel Ogbeide Imafidon
CHAIRMAN BOARD OF TRUSTEES
READ FULL BIO
Experienced in developing, deploying and maturing multifunctional/cross functional shared service organizations with optimal architecture for service level agreements and scorecards. Thoroughly experienced HR professional with proven success in developing & transitioning strategy into operational and tactical execution plans, guiding teams towards high performance and leading change for organizational effectiveness.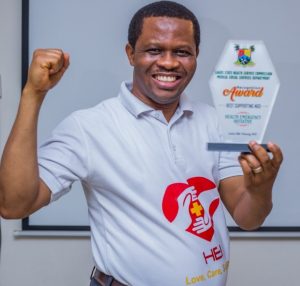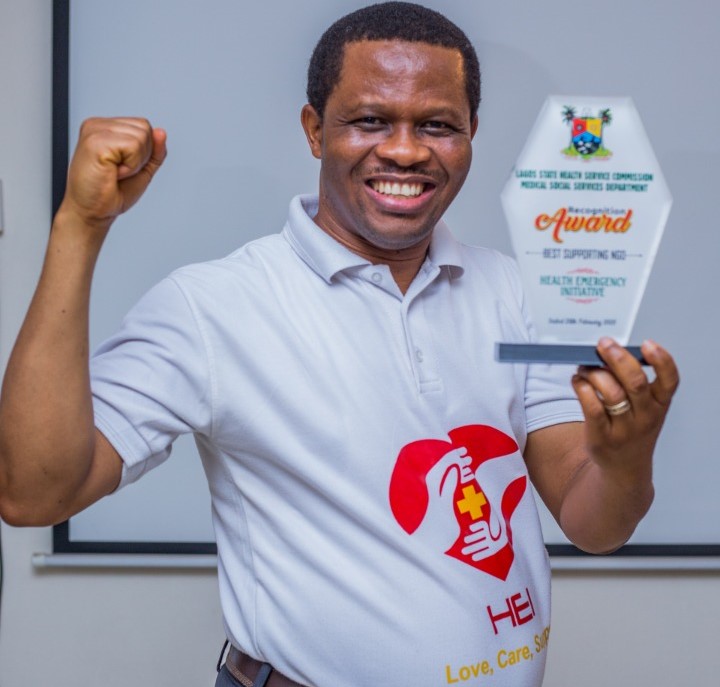 Mr. Paschal Achunine
EXECUTIVE DIRECTOR AND MEMBER BOT
READ FULL BIO
Mr. Paschal holds a degree in Public Administration. He is also an Alumna of Federal University of Technology Owerri (FUTO) where he pursued a post-graduate degree in Business Administration (MBA). He has previously worked several banks including UBA Plc, NNB Plc, Intercontinental Bank Plc and Bank PHB.
In the past two decades, Paschal has been extensively involved in various charity programs in many poor neighborhoods in Lagos and the South-Eastern part of Nigeria. He has championed an empowerment program for widows in Bariga (A slum in Kosofe Local Government of Lagos) in conjunction with Sterling Bank Christian fellowship involving monthly/quarterly distribution of foodstuffs and financial support.
He is also an active Promoter of a soup kitchen/feeding program involving the periodic distribution of meals, clothes, drinks, and noodles to over 700 indigent children in Makoko, a slum settlement near Yaba, Lagos. This is conducted in conjunction with St Andrew De Lac Catholic Church, an Out Station of St Dominic's Catholic Church, Yaba.
He is a Board of Trustee Member of Lay Initiative for Evangelization (LIFE). Paschal is also a member of Business Network International (BNI) and Toastmasters International. He brings on board extensive experience of over 19years in operations, marketing and business development skills having served in senior managerial roles.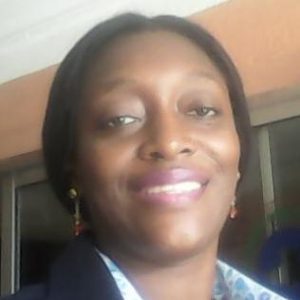 Mrs. Nnenna Nwaokobia
SECRETARY
READ FULL BIO
Mrs. Nnenna Nwaokobia has about 21 years combined work experience in Law, Mortgage, Banking, Administration, Networking, Entrepreneurship, Organizational Development, Personal Development, Leadership, Corporate Governance and Company Secretaryship.
She is one of the founding members and current Secretary/Treasurer of the Ikoyi chapter of Business Network International (BNI), the 32 year old world's largest and most successful networking and referral organization with members in over 80 countries generating among themselves business revenue of about US$13.8 billion in the last twelve (12) months.
A former banker and mortgage administrator with Union Homes Savings and Loans Plc and Diamond Mortgages Ltd, Nnenna is a consultant to individuals and Corporate Bodies focusing on Mortgage Advisory, Loan packaging, Review of financial Accounts and accessing Mortgage loans from Mortgage Banks, among others.
Nnenna is a prolific Reader and Writer, Editor, Committed Teacher and Mentor, and has a passion for justice for the victims of poverty, lack and cruelty in the society, especially women and children. Putting a smile on their faces in any way she can is her delight.
She is a member of NBA (Nigerian Bar Association), ICSAN (Institute of Chartered Secretaries and Administrators of Nigeria), FIDA (International Federation of Women Lawyers), Lagos Branch and EDWIIN (Empathy Driven Women International Initiative of Nigeria). She currently serves on the board of HEI.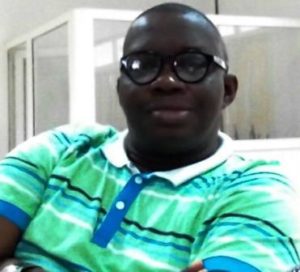 Augustine A. Onyeaghala
Ph.D. Clinical and TRANSNATIONAL Research.
READ FULL BIO
Dr. Augustine had his basic degree in Medical Laboratory Science, Master Degree (MSc) in Chemical Pathology and Ph.D. in Clinical and Translational Research. He is a Fellow of the Medical Laboratory Science Council of Nigeria (MLSCN), Chemical Pathology Specialty.
Dr. Onyeaghala is a seasoned and passionate Biomedical Scientist, Academician, Researcher, and Quality Management professional. He has a combined experience of more than 20 years in clinical laboratory operation, management, teaching, mentoring, biomedical and clinical research.
He has worked in different capacities at various institutions and organization including the University College Hospital, Ibadan, Corporate Private Sector and Afe Babalola University amongst others. For over 10 years, he has partnered with some of his passionate kinsmen to assist indigent children within his locality to access formal and quality education.
Having being involved in lots of philanthropic activities and his phobia for the sick to die from minor health challenges, he immediately showed interest and identified with the vision of HEI. He has since been a passionate member of the group.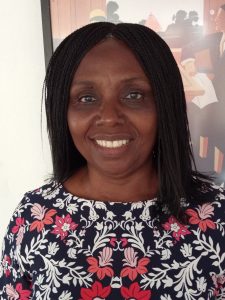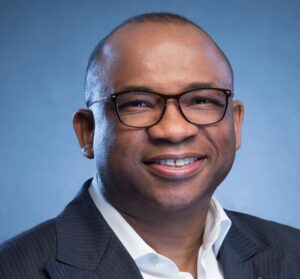 READ FULL BIO
Oladele brings to bear a robust three-decade experience in the Information Technology, and Banking industry inclusive of C-suite and executive management expertise. A veteran in boardroom theatrics, he currently serves as the Board Chairman, Access Pensions Fund Custodian Limited. He has previously served as Director, Nigeria Inter-Bank Settlement Systems (NIBSS), Chairman/Director, ATM Consortium Limited, and Chairman, National Payment System Technical Sub-committee on Securities, Clearing, and Settlement of the Central Bank of Nigeria Vision 2020 Strategy Implementation Committee.
He started out his career with International Computers Limited as Systems Consultant before veering into banking with the defunct Lead Merchant Bank Limited as Head, Systems Unit. He later joined Diamond Bank as Head, Information Technology in 1989. Owing to creative, innovative, and disruptive turn-around performance, Oladele rose through the ranks across multiple functions (IT, Retail Banking, Commercial banking, Private banking, Operations, Operations, and Cash Management) in Diamond Bank Plc to Executive Director, Operations & Technology in 2006 and Regional Businesses North in 2011, however with stints at United Bank for Africa Plc and Citibank Nigeria in between.
Oladele has a knack for ground-breaking achievements, significant of which is his implementation of Diamond Bank's online real-time integrated system (D.I.B.S), and setting up of the Retail Banking Business Group both at Diamond Bank Plc and United Bank for Africa Plc. A leader in corporate transformation, he led the Project Sparkle at Diamond Bank Pl, which saw a critical integration of the bank's corporate functions across several departments. At Citibank, he is credited for developing and implanting the Bank's smartcard strategy and setting up of Citibank Nigeria Card Business Unit. He grew the Bank's Card transaction volume considerably placing the bank prettily atop in the scheme.
He has also recorded sterling successes over the course of his career in deposit mobilization and generation, strategic marketing, risk asset creation, and customer growth rankings even in the most challenging business terrain. Oladele tested the entrepreneurial waters when he founded One-to-One Nigeria Limited, a pioneer data driven marketing services company, the first arguably in West Africa. He also pioneered the creation of the List Rental business in Nigeria.
Outside of work, Oladele enjoys impactful community service as evidenced in his active membership of the Rotary Club of Ikoyi, of which he was Treasurer (2001 – 2003). He is also a Paul Harris Fellow of Rotary International. Oladele holds a Bachelor of Science in Computer Science from the University of Lagos and a Masters in Business Administration from the prestigious IESE Business School, Spain.
An alumnus of Harvard Business School, IESE Business School, and Lagos Business School. He also undertook extensive executive and board level Business Education in Wharton Business School, INSEAD, and Henley Business School. He is a member of the Chartered Institute of Marketing, United Kingdom, Honorary member of the Chartered Institute of Bankers, Nigeria. Member of the Institute of Directors, Nigeria, and Member of Financial Times NED (Non-Executive Director) Club.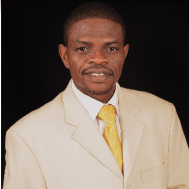 READ FULL BIO
Dr. Akinbo is a Consultant Brain and Spine Surgeon. He has garnered experience from Hospitals in Nigeria, USA and India.
He has published several papers in reputable Journals. He has been involved in the organization of free medical outreaches to several communities over the years.
He Pastors at the Living Faith Church (Winners Chapel).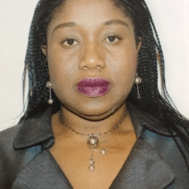 Mrs. Margret Gin-Maikano Nguseer Ameena
READ FULL BIO
Mrs. Ameena holds a Bachelors degree in Sociology and a Masters degree in Law and Diplomacy, both from the University of Jos. She holds certificates from the Manchester Business School (Manchester University) and London School of Economics and Political science.
Mrs. Margaret has worked as a banker in different banks namely Savannah Bank, Magnum Trust Bank, and Sterling Bank from 1994 to 2015 when she resigned as a senior manager.
She is currently Business Entrepreneur and the CEO of Gee Affordables and Gee Foods. Margaret is also a consultant on family unity and growth, a motivational speaker and lover of charity.