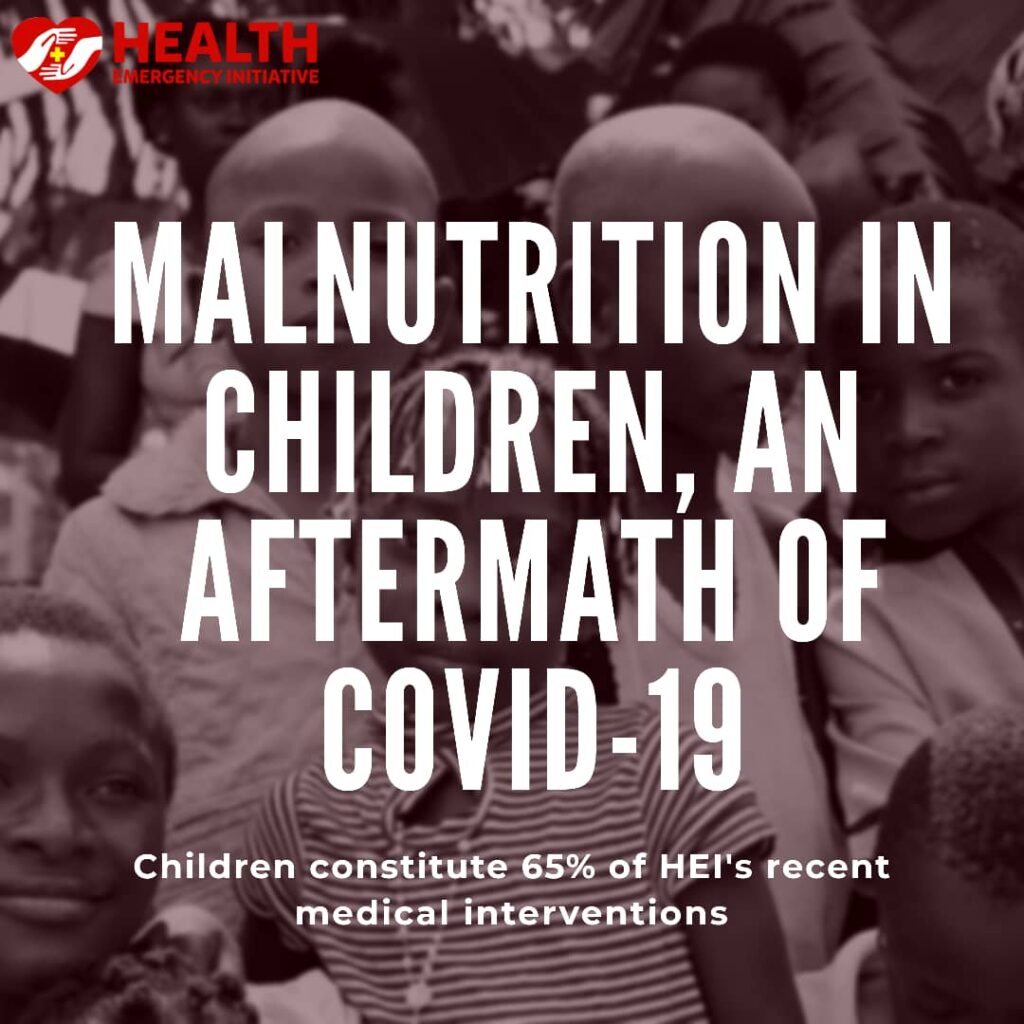 Malnutrition in Children, an aftermath of Covid-19.
The phrase 'Country is hard' is no joke and at HEI this is becoming more surreal to us as more cases of malnutrition-induced illnesses constantly calls for medical interventions.

80% of Health Emergency Initiative's beneficiaries of recent medical interventions were children. Sadly, data collected from these medical interventions revealed that these children were diagnosed of illnesses such as meningitis, sepsis that stemmed from malnutrition and environmental uncleanliness. This clearly reflects the present economic difficulties in the country which is aggravating the challenges of Nigeria's health system.

Reports revealed that non-covid-19 related health issues are daily on the rise, hospitals/primary health care centers are getting overwhelmed with influx of patients who are suffering from malnutrition-induced illness.

In recent weeks, HEI has been able to provide medical interventions to meet the nutritional needs of over 5 children who have been diagnosed with malnutrition-induced illnesses through Sterling Bank's sponsored medical intervention trust fund.

With undaunting hope, we look forward to helping renew the chances of survival of indigent/vulnerable Nigerians living to fulfill their beautiful dreams through more medical interventions. You are always welcome to support HEI's lifesaving mission.