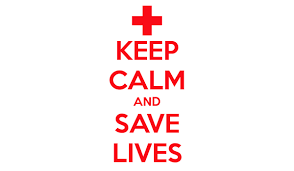 Health Emergency Initiative (HEI) since its inception has been fully committed to providing succor to indigent patients by saving their lives and their beautiful dreams.
One of the beneficiaries of HEI's success story is Mr Gbagi Omotayo, a 55 years old man who was diagnosed with femoral fracture at Alimosho General Hospital, Igando. He had been unable to walk and HEI presented him a wheelchair as he could not afford to get one himself.
Also, the case of Zainab, a 15 years old girl with her life ahead of her who suddenly slumped at home and was rushed to the hospital.  With no money for treatment, she was left unattended to until Health Emergency Initiative intervened with the provision of funds for Zainab's treatment. Zainab is alive and well today because of donations made by individuals who are passionate about saving the lives of indigent Nigerians.
Over 435 indigent patients have benefitted from HEI's hospital and road traffic accident intervention and we look forward to saving more lives. You can EMERGE with us with your donation or volunteer because together we can achieve MORE.