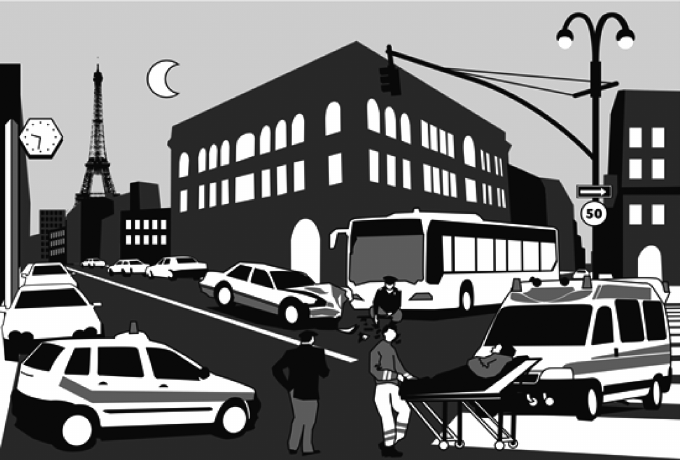 Accident is what it is because it is unplanned and unwanted, however accident is one of the inevitable of life. The 29th of August 2019 witnessed a fatal accident involving a BRT bus and a Dangote Truck at Ikorodu, Ogolonto that led to loss of lives and severely wounded individuals. Health Emergency Initiative intervened with the initial deposit payment to commence treatment of the critically injured accident victims before the Lagos State government came on board with promise to take over the treatment of the victims.
Among the 8 victims who were initially taken to the hospital, 2 victims died while the remaining 6 accident victims are in the hospital subjected to inadequate attention. Everyone has a part to play in ensuring that accident victims are adequately attended to in order to increase the victims' chances of survival.
The corporate bodies, insurance companies who are in-charge of the collided vehicles should be responsive to the medical attention of these victims. We urge transportation stakeholders to awaken to the goal of saving lives through the acquisition of First Responders' training for their drivers and other members of staff so that they can be able to effectively respond in emergency situations and save lives even before medical personnel arrive to the accident scene.
Health Emergency Initiative in the plight of saving lives and their beautiful dreams upholds and work that NONE SHOULD DIE through the First Responders' Training and other programmes such as Emergency Intervention, Medical Relief, Stay Safe Campaign, Community Health Campaign and Prison Medical Intervention.  Of course, you are always welcome to EMERGE with us either as a donor or volunteer as we swiftly EMERGE in EMERGENCY to save lives and their beautiful dreams.