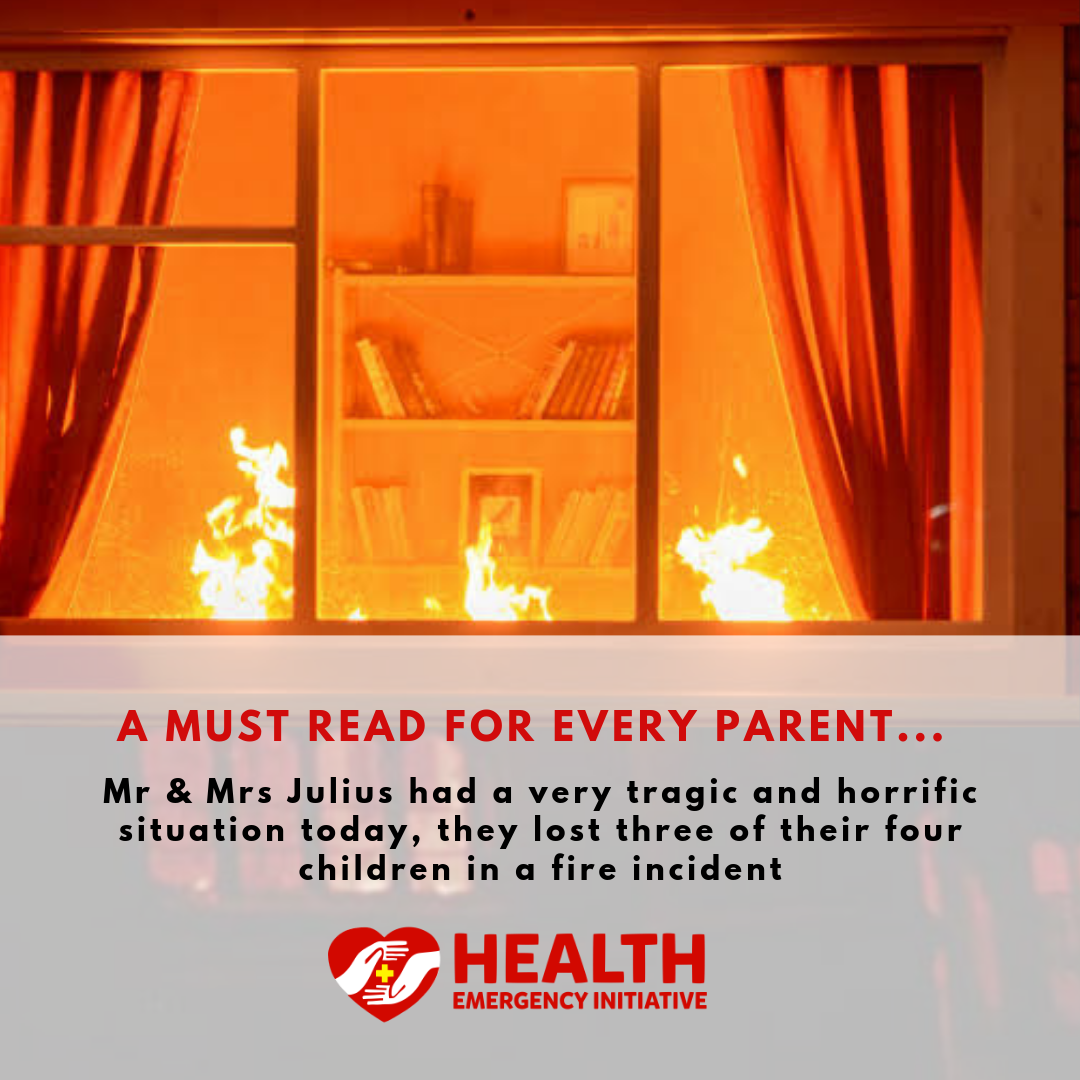 We had a very tragic and horrific situation Last week.
Mr. and Mrs. Julius lost three out of their four children in a very pathetic and dehumanizing manner.
Their mother had left the four children aged between 1 year to 5years to buy foodstuffs in the neighborhood.
Before going, she lit a candle as there was no power supply and locked the children in the room.
On her way back, she saw fumes billowing from their house and noticed that some neighbors had forced the door open.
As at that time the youngest had died, while the other three were rushed to one of the public hospitals.
Sadly, there were no Emergency measures taken towards the children due to lack of funds.
By the time HEI Team arrived that morning, two out of the three children were dead.
We have mobilized the hospital with 20,000 to commence treatment, but the burns are severe and require more sophisticated treatment and possibly surgery.
Kindly assist and also reach out to potential persons and institutions to save this only surviving child
It is heartbreaking
Support can be sent via:
Account Name: Health Emergency Initiative
Account Number: 0060048591
Sterling Bank
GTBank Customers: *737*35*Amount*9527#