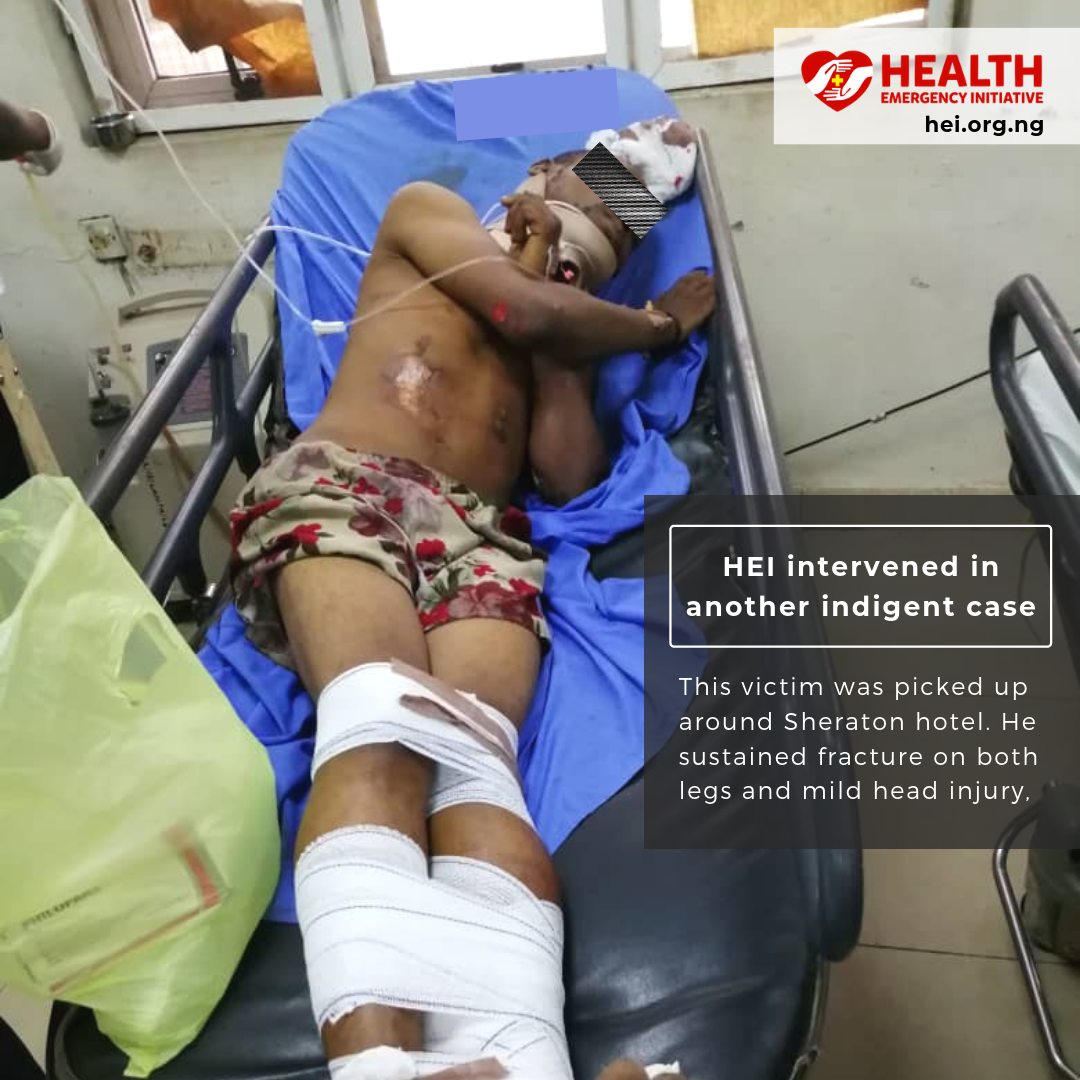 Intervention Update: A victim was picked up around the Sheraton Hotel, Ikeja on Wednesday. He sustained fracture on both legs and mild head injury.
He was rushed to the nearest government hospital by an ambulance.
Upon arrival at the hospital, he had to make payments for treatment to be administered. At that point, he had no one to pay the bills. HEI was contacted and we responded promptly and assisted with Drugs, POP and other medical items needed to keep the patient alive.
Join hands with HEI to be able to respond promptly to emergencies that None Should Die
Support can be sent via:
Account Name: Health Emergency Initiative
Account Number: 0060048591
Sterling Bank
GTBank Customers: *737*35*Amount*9527#
Click to donate: https://hei.org.ng/get-involved/make-a-donation/
You can donate as low as 500 Naira with the USSD Code