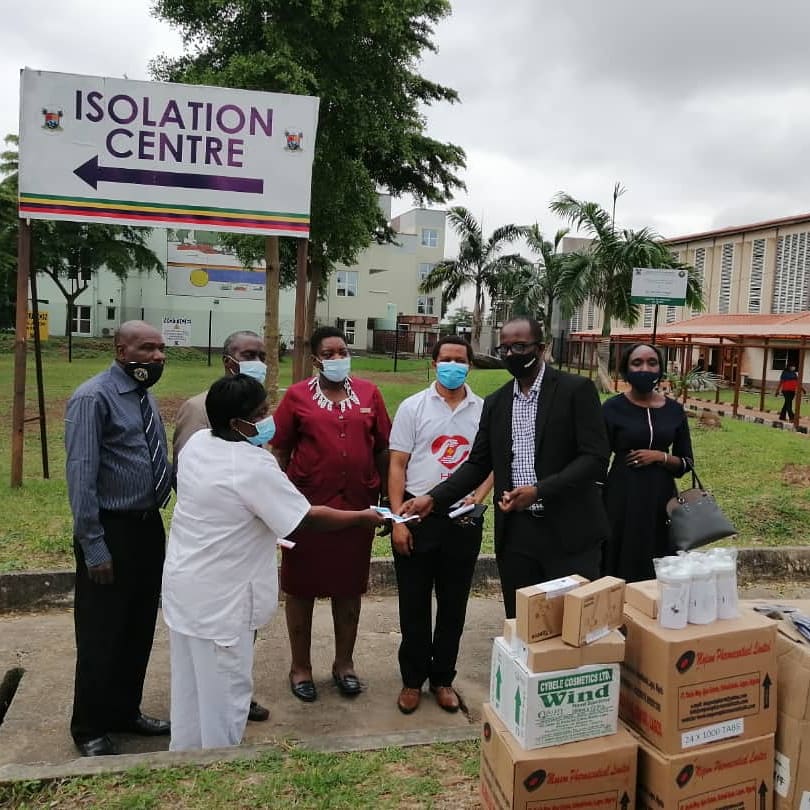 HEI's recognition that every life is precious and strides to renewing people's hope of living has enhanced further partnership with corporate organisations and this time, we are delighted to announce that a company, Air Liquide Nigeria Plc, partnered with Health Emergency Initiative (HEI) for the provision of oxygen in isolation centres and hospitals to ensure patients who may need oxygen to stay alive and reduce deaths from Covid-19.
Air Liquide Nigeria Plc, a gas, technology and health services company in partnership with Health Emergency Initiative (HEI) donated 20 cylinders of Oxygen, 30 pieces of humidifiers, 30 pieces of flow meters, cartons of vitamin C, hand Sanitizers, nose masks to 3 health facilities namely; Gbagada General Hospital, Gbagada Isolation Centre and Burns and Trauma, LASUTH Annex Gbagada Lagos.
We are certain that this donation would have lifesaving impacts in the fight against Covid-19 and help to save people from dying. We received another appreciation letter from the Lagos state Governor's office for helping in the fight against Covid-19.
Sometime in April, HEI launched an emergency trust fund to harness funds for the provision of Personal Protective Equipment (PPE) to health workers in the battle against Covid-19. This births the first batch of PPE donation to four public hospitals and FRSC Lagos State Command Office.
In June, Cititrust Holdings Plc donated a sum of One million Naira to HEI's emergency trust fund for the procurement of PPE for health workers in public hospitals. This donation was judiciously used to procure PPEs and the PPEs were consequently donated to 10 public hospitals and 5 other public institutions in Lagos state.
It's not over till it's over, so HEI continuously commits to provision of PPES to health workers at the front line against Covid-19 in order to ensure their safety. You are welcome to support HEI's emergency trust fund by making donations to: GT Bank Plc, Health Emergency Initiative, 0396680858.