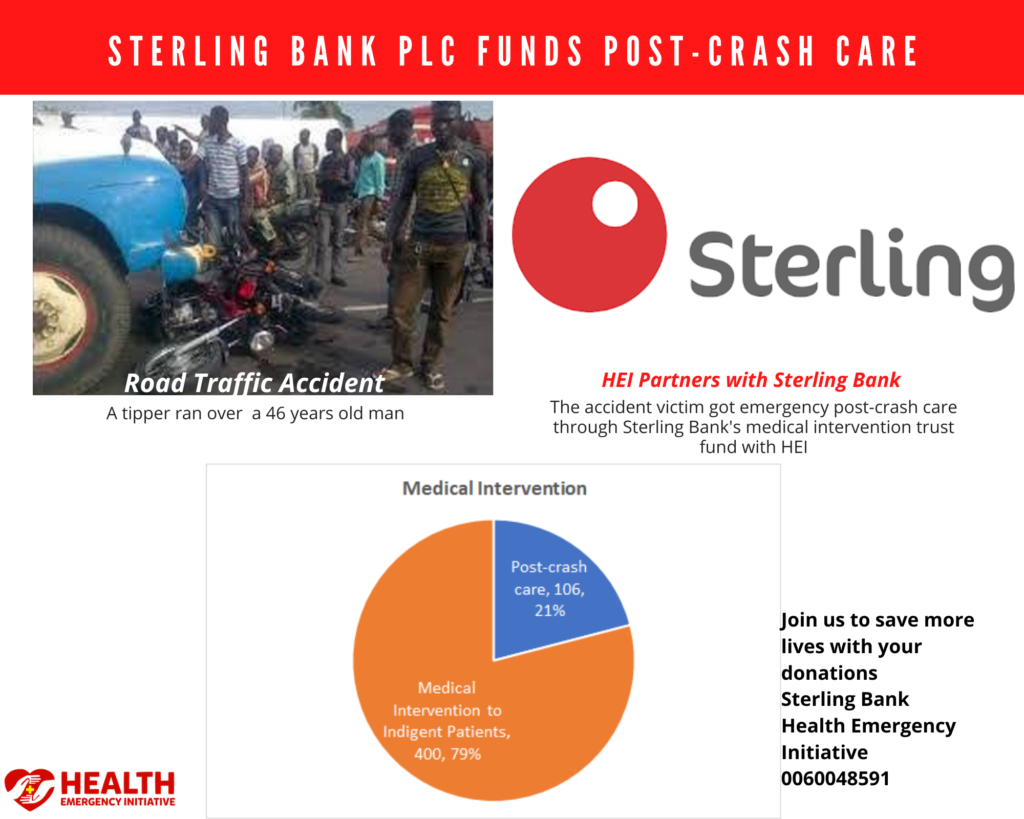 An average of 12 people dies daily in Nigeria as a result of road traffic accidents. These accident do not happen to only automobile users only but also, to pedestrians walking along the road.
Such as 46 years old man whom a tipper ran over his legs leaving the legs badly damaged. He was rushed to the hospital and efforts were made to make medical treatment available to him as soon as possible.
The accident victim recounted that he lost his parents at a tender age and there is no one to care for him. He needed funds to begin his medical treatment and HEI was contacted by one of the medical health workers at the hospital.
Through the Medical Intervention Trust Fund that was solely funded by Sterling Bank Plc, HEI promptly provided the funds that was needed for the man's treatment.
He is in a more stable medical condition because of the timely care that was made available to him courtesy of Sterling Bank Plc.
Report from the Federal Road Safety Corps says that at least 1,618 people lose their lives through road accidents every 3 months in Nigeria. Therefore, HEI in the pursuit of fulfilling her lifesaving mission to enhance the provision of timely care to renewing people's hope of living and fulfilling their beautiful dreams.
We look forward to partnership with more corporate organizations to enhance the provision of care.