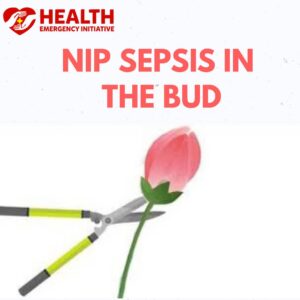 David is a 5-year old boy who was diagnosed with sepsis and HEI was contacted to assist with his medical treatment because his mother could not afford to pay for his treatment. After the boy had been treated at the hospital and discharged, he had relapse. This is because David didn't get quick medical treatment due to financial constraint.
David's infection had degenerated badly that it has affected his mental/cognitive abilities. He practically lives on doctor's prescribed drugs which his mother can barely afford. HEI has been in contact with David's mother and helping to provide funds for the purchase of drugs for him.

Let's give David the chance and hope to live by providing for his drugs for medical treatment. To help give hope of living to David, kindly use the USSD code *402*82289909*AMOUNT# or click here .

David's medical case wouldn't have degenerated to this level if he was promptly and efficiently treated at the very early stage of his diagnosis of sepsis. HEI has recorded medical interventions for sepsis cases of 6months, 15 months old babies etc and these have helped to nip sepsis in the bud for over 100 children.

Helping one person might not change the world but it could change the world for one person. Join HEI in the Nip Sepsis in the Bud campaign that we don't have David-like cases amongst our children again. Click here to join the campaign.