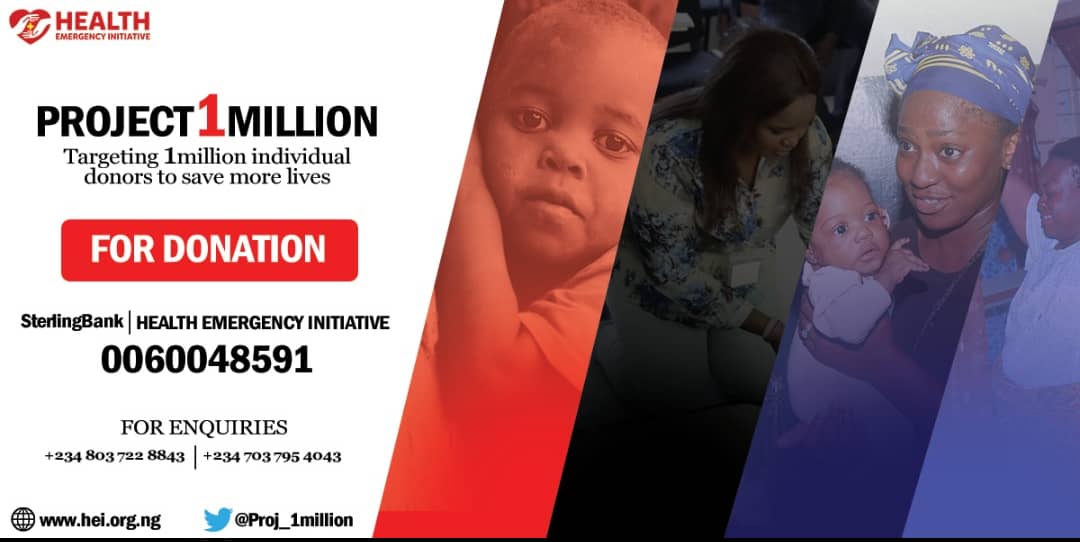 Timely medical interventions can save that beautiful dream, ironically, life naturally places us in an unequal situation where medical interventions are not timely for a lot of people. In an imbalance sphere of life  that consists of  'the rich' and 'the poor', 'the haves' and 'the haves not', we can at least help one another live through life with the necessities of life.
One of the harsh realities that life presents is that the rich have better access to health care system, whereas the poor struggle to find basic health care to stay alive. In a socio-economy like Nigeria, the financially less capable are subject to inadequate provision of basic healthcare. As a result of financial constraints, the poor can't afford the best of the medicines, hence there is a compromise when medication is prescribed to them and they buy less cheap and less effective drugs that might further endanger their health.
For instance, a poor patient that earns less than N500 per day with a family of five to support won't be able to afford adequate treatment for certain medical conditions or  he/she may not be able to afford vaccines for their children against preventable diseases
Due to lack of funds, the poor often disregard medical conditions like Sepsis, Jaundice, Malaria, Pneumonia and even Malnutrition at their early stages and this further endanger the poor patient's life.
Health Emergency Initiative (HEI) is a non-profit humanitarian mission that faithfully works to prevent needless deaths as a result of inadequate financial resources to access basic healthcare. We commit to providing medical interventions to indigent and vulnerable patients in public hospitals.
Presently, HEI dedicates 'Project 1 Million' to providing more medical interventions by providing swift financial assistance to indigent/vulnerable patients in emergency situations in public health institutions. You are welcome to Support HEI Project 1 Million in the task of saving more lives THAT NONE SHOULD DIE.