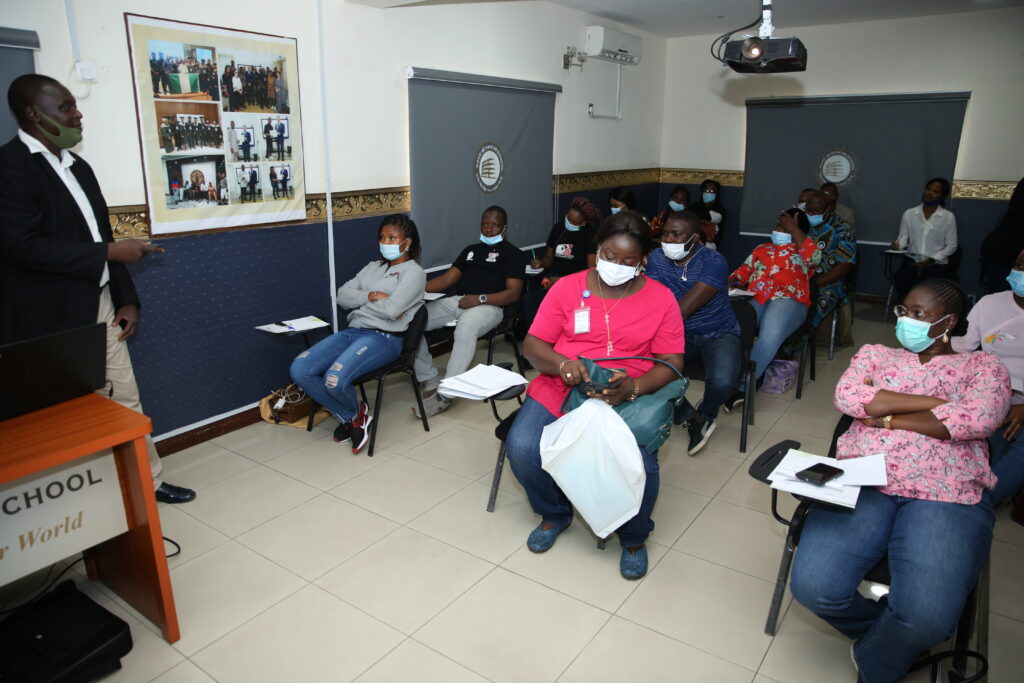 A house was on fire, the fire service were alerted and were on their way to the emergency scene but a man in his vehicle for no justifiable reason blocked the way and hindered the fire service emergency responders from driving through.
Eventually, the man obliged to give way for them to go through while he kept hurling abusive words at the firemen as they drove on. The man's car trailed behind the fireservice men as they rushed to the fire accident scene only to discover that the house that was on fire was his. Sadly, he lost his daughter in the fire accident.
This was the recount of one of the fireservice officers who were recently trained by HEI as a certified life saver at the recently concluded batch of First Responders training during the interactive session.
A joint opinion among the recently certified First Responders was that there is a need for collaboration among every organisation, persons either in the public and private sector especially law enforcement agencies; such as LASTMA, Police, FRSC, Fire Service etc. It was well noted that every hand needs to be on deck to work for the purpose of ensuring effective emergency operations in Nigeria.
The story of the man whose house got ravaged by fire while he hindered the fire emergency responders from going to rescue his own house is a typical example of how important it is for every member of the society to cooperate with one another to enhance effective emergency operations. It's our collective responsibility to make our society work.
Partner with HEI, support any of our programs that proffers solution/assistance to emergency situations or victims, click here. You can choose to join us provide funds for indigent/emergency patients in public hospitals or sponsor the training of people in your space to be certified First Responders by American Heart Association, click here. Together we can do more.