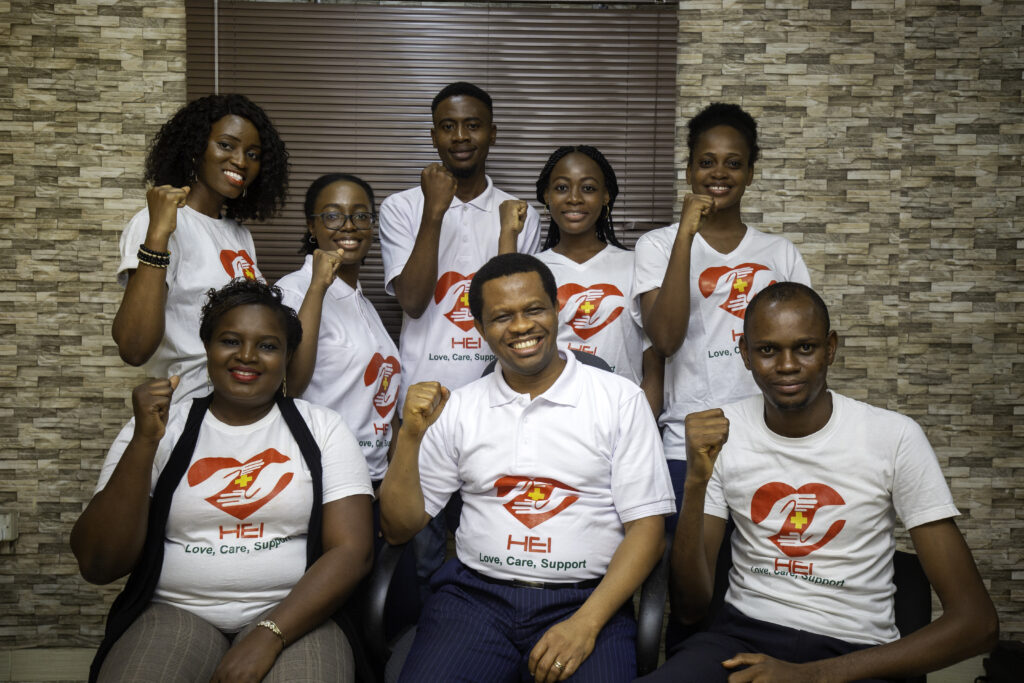 Happy New Year!!! Looking back at the past year, Health Emergency Initiative (HEI) is thankful for every impactful stride and milestone made and we do not take for granted the gesture of service and love that everyone who walked with HEI has contributed to fulfilling and expanding HEI's lifesaving frontiers.
Here are some of HEI's highlights in 2020:
HEI strategy meeting
Partnership press conference with Sterling Bank
Lagos state award recognition: Best Supporting NGO in Lagos state
Donation of over 5,000 PPEs to health workers in the fight against Covid-19
250 First Responders trained
Over 200 medical interventions in public hospitals
The Future Awards Recognition: Beating Corona Heroes
Hospital Equipment to Hospitals
Medical outreach with NYSC
The year 2021 has started and we are nothing but optimistic about the exponential increase of impacts that HEI will record this year. We all had our fair share of the year 2020 and as an organisation we move into 2021 with hope and vigour to doing more in saving lives and their beautiful dreams.
Year 2020 taught us that possibilities abounds and can be accomplished. In 2021, HEI will leverage more on the pedestals of Innovation, Impact, Sustainability and Technology; on this lifesaving mission we are leaving no stones unturned and we are glad we'll be making a difference in the world with you.
One of the many lessons that 2020 taught us is that life is fleeting so how do you make your living an impactful one that goes beyond satisfying your own personal needs/wants.
Here are tips on how to help the world around you as you explore ways through which you can make a difference:
Try giving back to your community. Connect with charities and non-profit organizations like HEI and volunteer a few times a month

Stand up for causes that you care about .Do not just talk about them

Do random acts of kindness for loved ones or people you meet throughout the day. Even little things like calling a friend or buying a stranger's lunch can turn their day around
Find like-minded people who are committed to the same cause as you and can help you make an impact

Do not work yourself to exhaustion. If you don't take care of yourself, you won't have the energy to take care of others
Every act of service you do adds up and can lead to lasting change in the world. Walk with HEI; let's explore ways of making difference in the world together. Don't wait to start, start now; click here to support HEI's lifesaving mission or use the USSD code *402*822899098 Amount#

HEI did a skit, you are surprised right? Click here to see the star actors/actresses (lol) and kindly subscribe to our YouTube page.

Have a splendid year ahead fam!