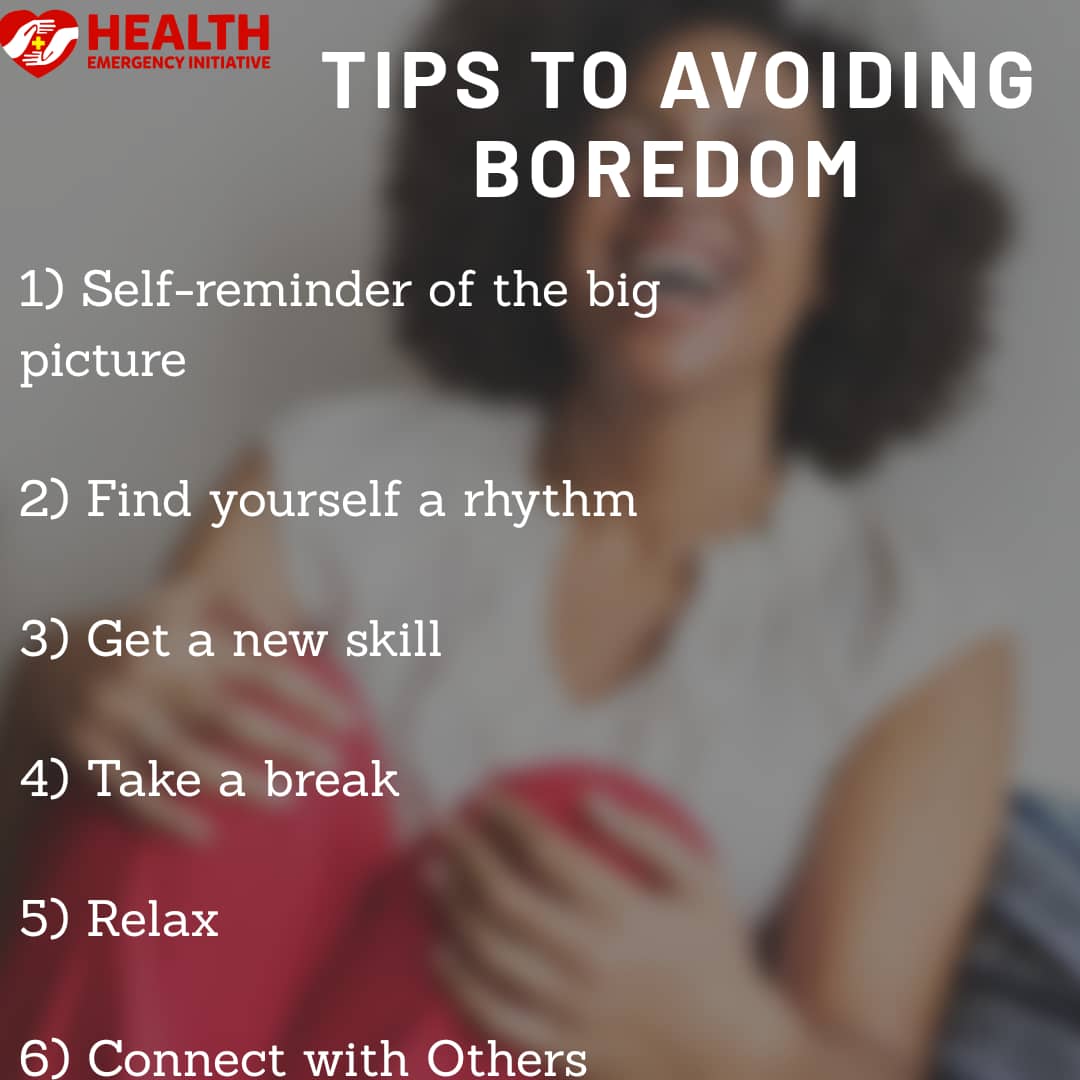 Staying home is a sacrifice we're actively making for the good of others. In this stay-at-home season, how do you overcome
boredom
.
1) Self-reminder of the big picture: Constantly remind yourself the big pictures of what you desire to achieve this year. Create an activity plan for this season that will help you progress in achieving the big picture you desire. Create simple reminders, such as a note on the fridge, or a morning meditation, these can help you to keep the big picture in view.
2) Find yourself a rhythm: Routines structure our days, they help make our lives. However, we are tempted to lose routines in this stay-at-home in this season. So, create new routines. This will help restore a sense of meaning that buffers them from boredom.
3) Take a break: Don't be too hard on yourself in tackling challenging tasks, it can leave you bored and frustrated. Give yourself a break if you need it.
4) Try something new: Doing new things not only relieves boredom, it helps acquire new skills and knowledge. Explore your creativity. If you have the energy, try a new recipe, experiment with home repairs, learn a new dance on TikTok. Embracing new experiences, can help us live a happy or meaningful life.
5. Relax: Give yourself permission to enjoy much-needed mental refreshment, nourishing and recharging moments.
6. Connect with others: Connect with others, whether virtually or in-person for those lucky enough not to be quarantined alone.
Don't forget to support
HEI
emergency trust fund in this season. We need one another to survive now.