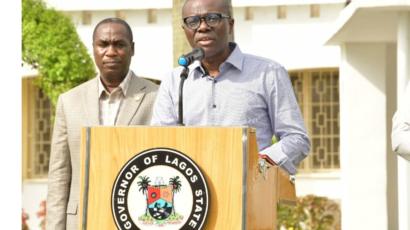 Emergency requires effective emergency response and Lagos state as the hub of Nigeria's population has been on the edge since the news of the outbreak on Covid-19 on 28th, February 2020 in Lagos/ Ogun state, Nigeria. It is good to note that Lagos state government has been taking cogent measures to help guard against the spread of the pandemic in Lagos state.
Here are further updates on some of the decisions and measures taken by the government:
Location of Isolation Centers set-up by Lagos state governments are:
Yaba
Onikan,
Lekki,
Gbagada
There is a target to achieve 2000 bed capacity by end March.
Also, Lagos state government is setting up 3 testing centers with capacity to test 100 people per day. 2 testing centers are already functioning and the third is still under construction.
Lagos will not be on complete lock down but slow down. The intention is to take nonessentials out of the street.
There will be increased military presence (army, police, navy, air force and other paramilitary organizations) as from tomorrow on the road to ensure compliance.
Security – the police & military will be well briefed to be cautious with citizens to avoid unpleasant incidents.
All Food markets shall remain open.
The retail chains shall remain open daily. People are advised not to panic buy. Government will ensure that supplies are kept flowing. 50 – 60 emergency markets in school premises for buying of essential goods and daily needs.
Electronics markets, shops, spare parts markets, clothes markets and all classified as non-essentials shall remain closed.
Transport for intra-city commuting shall be allowed to operate, especially Lagos State Transport Buses.
Garbage clearance off the streets and road by LAWMA shall work all through to remove filth.
HEI works and uphold THAT NONE SHOULD DIE, hence we enjoin you to keep to the rule of social distancing. Follow HEI across social media platforms for safety measures and Covid-19 updates.