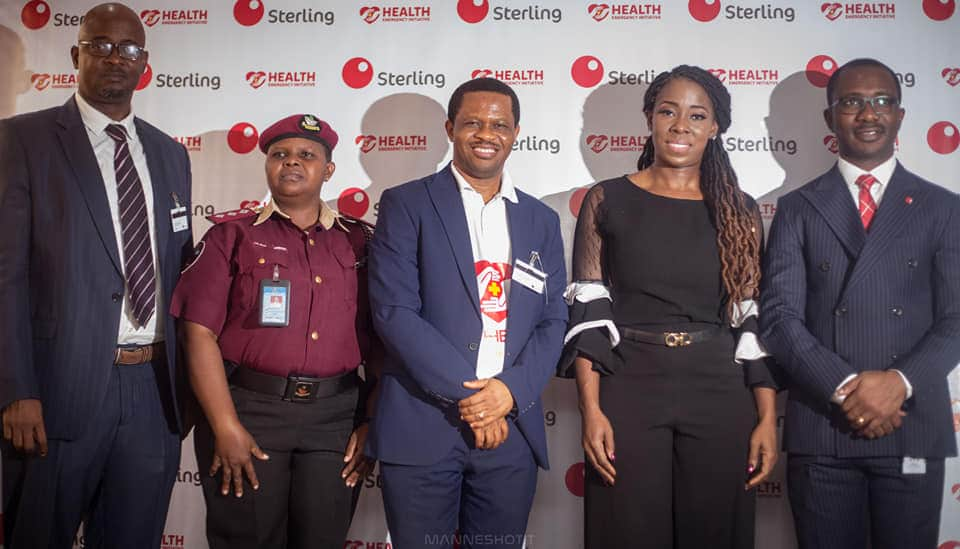 Partnership for progressive healthcare.
It's not too late to wish you 'Happy Valentine's Day'.  Trust you had a good Valentine experience. For us at Health Emergency Initiative (HEI), you are one of the reasons why the world is beautiful with smiles and hopes on the faces of people who would have given up. Thank you for being the bearer of love and light.
It's obvious that there are myriads of needs, challenges and problems that the world faces but here at HEI we have identified the existential gaps in the health sector particularly Nigeria's health sector and we are actively working to enhance the effectiveness of the health system as an adequate lifesaving system via progressive partnership with different organisations, individuals and associations.
In order to sporadically reduce the rate of maternal, infants' deaths, road traffic accidents and cardiac arrest related deaths, HEI works to mitigate needless deaths through its programs such as medical interventions, post crash care and first responders training.
Presently, medical intervention is achieved by swift provision of financial assistance to indigent patients that can be treated with N20,000 end-to-end in public  hospitals. In the absence of these medical interventions, death rates increase in a society such as Nigeria and the country will keep losing her elements of a better future.  For instance, a young boy that died due to the inability of the mother to raise N1500 for anti-tetanus injection within 24 hours or a mother who was detained in the hospital for months after delivery because she and her family members couldn't pay the hospital bills incurred. 
Needless to say, the need of post crash care is daily on increase as WHO reports that road accident is the biggest killer of young people in Nigeria. This necessitates HEI's capacity to provide more post crash care to road traffic accidents.
And of course, whether we choose to believe it or deny it, reality is present with us that cardiac arrest related deaths are becoming prevalent even among young population. There have been cases of people engaged in different activities and suddenly they gasp for breath and in the absence of emergency and effective help they die. Deaths like this can be prevented when people are equipped with lifesaving first responders skills.
HEI recognizes that first responders skills has little or no presence in the Nigerian society and we arise to train people to be First Responders certified by American heart Association. Presently, we have trained over 250 First Responders and we look forward to doing more this year.
These and many more can be accomplished to the prevention of needless deaths with your partnership with HEI. Partner with HEI and let's explore the means of saving more lives and blessing humanity. Call 07063985777 or send email to info@hei.org . You can also click here to donate.