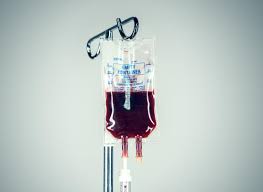 Every bit of charity resonates a lifetime and helps to make the world a better place. Health Emergency Initiative (HEI) functions as the next of kin to the vulnerable patients in public hospitals by swiftly EMERGING to pay for treatment of emergencies' victims.
The aged are not left out of Health Emergency Initiative's intervention programmes as HEI was called upon from Primary Health Centre, Akabor, Imo state. The patient, a 78 years old man whose  blood level was below 26 percent PCV and needed blood transfusion immediately. HEI footed his bills and got him the needed blood to save his life.
In this noble quest of saving lives and their beautiful dreams HEI can reach out more with you on board as a donor or volunteer. Have a pleasant weekend, remember no amount of giving is small.