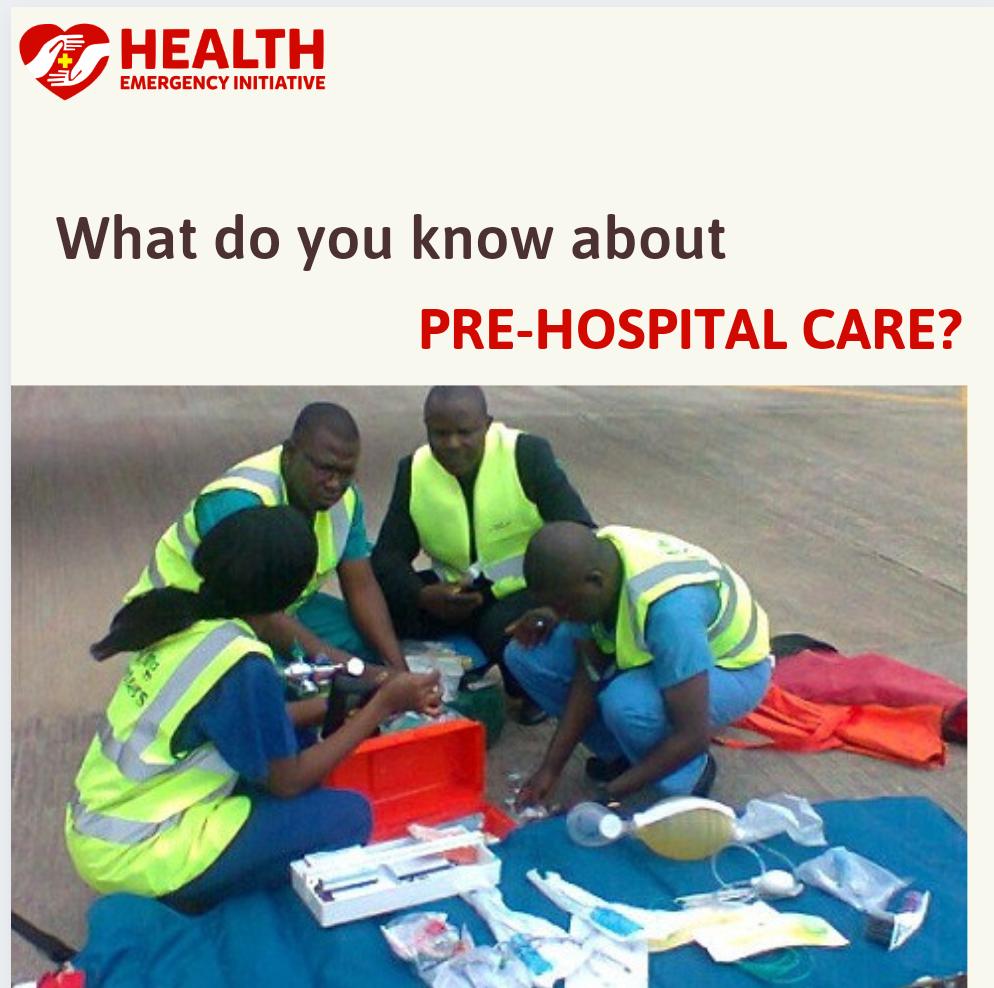 We may not be able to unravel the reason as to why people would rather watch, take pictures and videos at emergency scenes rather than find a way to help emergency victims. Can we say people have not been adequately informed or that they are not knowledgeable about pre-hospital care and first responders?
Or perhaps the healthcare system in Nigeria, has not made it a point of duty to duly incorporate an extensive framework for pre-hospital care. An important determinant of mortality or survival in emergencies is the interval between emergency and medical intervention called lag-time, with a shorter lag-time being tantamount to an increase in survival chances.
Every year, approximately 5 million people worldwide die from injuries. According to a statistics by WHO, in 2002, road traffic-related injuries, self-inflicted injuries, interpersonal violence, burns and drowning were among the 15 leading causes of death occurring among people aged between 5 years and 44 years. Injuries exact a large societal and economic toll on society, more so, the economic burden of injury is great- both in terms of the direct costs of medical care and the indirect economic costs of premature death and disability.
Pre-hospital care, also known as immediate care is a subspecialty of emergency medical services that focuses on caring for critically ill or injured patients before gaining access to the hospital, and during emergency transfer to hospital or between hospitals. The purpose is to analyze, resuscitate, stabilize or employ preventive means precedent to and during transportation of such patients to health care facilities.
Research has it that 39-47% of pre-hospital fatalities are preventable. While we can attest to the fact that the best way to reduce hikes in death is to prevent them, it is possible to minimize the consequence of serious injury- including long-term morbidity or mortality, or even reduce their severity by promptly providing effective pre-hospital care.
The wide range of pre-hospital activities involve
Ground ambulance service,
Battlefield medicine,
Medical cover of gatherings,
Disaster relief efforts,
First responder/first aider.
So, you may want to strike out previous inaccurate thoughts that pose the first responders skills is not important because in order to accomplish pre-hospital care goals then the first Responder skills is of utmost importance. You can send an email via info@hei.org.ng or call/chat via 07063985777 to register for a first responders training.