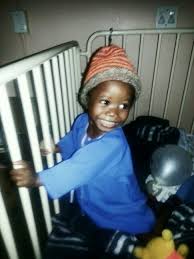 3 years old toddler was diagnosed with complicated meningitis at one of the public hospitals in Lagos state, this week . Her parents could not afford to pay for the needed drugs and other medical needs that were necessary for their baby's medical attention.
The Social Worker in the hospital reached out to HEI's Hospital Liason Officer for help to saving the baby's life. HEI swiftly responded by providing funds that was needed for the baby's medical treatment from the medical intervention trust fund which is being funded by Sterling Bank Plc. Aminat, the 3 years old toddler is now feeling better and has been discharged.
Meningitis is an inflammation of the membranes (meninges) surrounding your brain and spinal cord. The swelling from meningitis typically triggers symptoms such as headache, fever and a stiff neck.
In any case of symptoms of meningitis, contacting the doctor or going to the hospital is highly recommended. Don't be indifferent or indulge in self-medication.
Medical intervention is at the core of HEI's purpose and Sterling Bank Plc's support to HEI's lifesaving mission by funding the medical intervention trust fund is an impactive stride that is helping to prevent needless deaths, preserve lives and their beautiful dreams.
You are welcome to join HEI in this lifesaving mission. You can click here to donate or for further enquiry or participation, send mail to info@hei.org.ng or call 07063985777