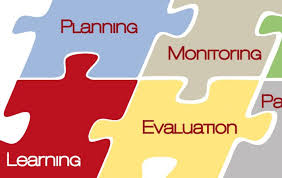 There is a job opening at HEI for an M&E Officer. Qualified and interested candidates can apply.
Job Description: The job role is to provide monitoring and evaluation support to improve program effectiveness and delivery. The intention is to enhance the Health Emergency Initiative (HEI) mission and to ensure that empirical evidence is collected for programming and research.
– The M&E Officer will be responsible for monitoring activities, guiding program performance and measurements;
– Oversee monitoring, evaluation, assessments, and other research activities throughout the life of the project, including design, methodology, data collection, and analysis;
– Oversee data quality assessments, and other data verification activities;
– Support monitoring activities related to the Performance Monitoring Plan (PMP), and Monitoring and Evaluation (M&E) plans Qualifications;
– A degree in International Development, Health, Economics,Research Methods, Political Science, Public Policy, Social Science or related field;
– At least 2 years of demonstrated experience in program monitoring and evaluation, data collection, analysis and visualization
– Basic knowledge in research methodologies, health based surveys, performance participatory data collection methods and protocols, and data quality verification techniques for large development projects.
– Demonstrated experience in quantitative methods and statistical analysis.
– Proficiency in Microsoft Word, Excel and PowerPoint required and any statistical packages e.g SPSS, SAS
– Ability to fully and effectively communicate, both orally and in writing, in English is required.
Mode of Application: Qualified & Interested candidates should send a cover letter and their CV/Resume in one .pdf, .doc or .docx file to yinkaladeite@hei.org.ng