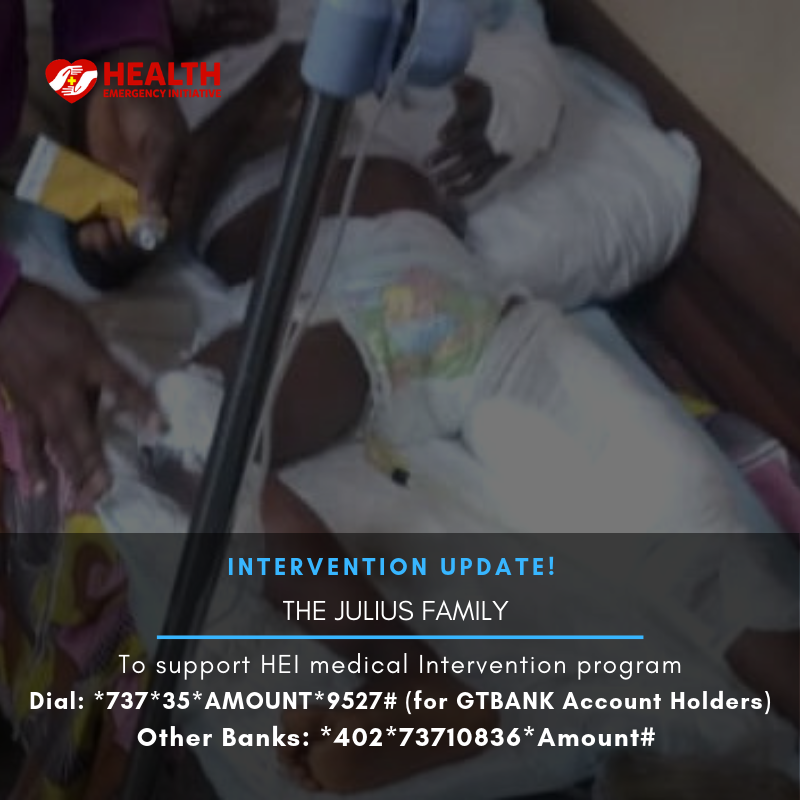 We visited the Julius Family on Monday like we have been doing since the incident to check on the wellbeing of Testimony and his parents.
To the glory of God, he is recuperating and the burns are healing. It is still a long road ahead for him to fully recover but God has been faithful. We appreciate each and everyone who has given both in cash, kind and in prayers. It is our prayers that the Lord heals him completely and comfort the parents in this trying times.
Intervention continues until he is fully healed and support is still needed. As a matter of fact, he would undergo some surgeries once he is more stable. There would also be skin grafting procedures according to the medical Team.
Donations can be made to:
Health Emergency Initiative Sterling bank plc
Account number: 0060048591
*OR* by using the following shortcodes *737*35*AMOUNT*9527# (for GTBANK account holders) *402*73710836*AMOUNT# (for other banks account holders)
God bless you.