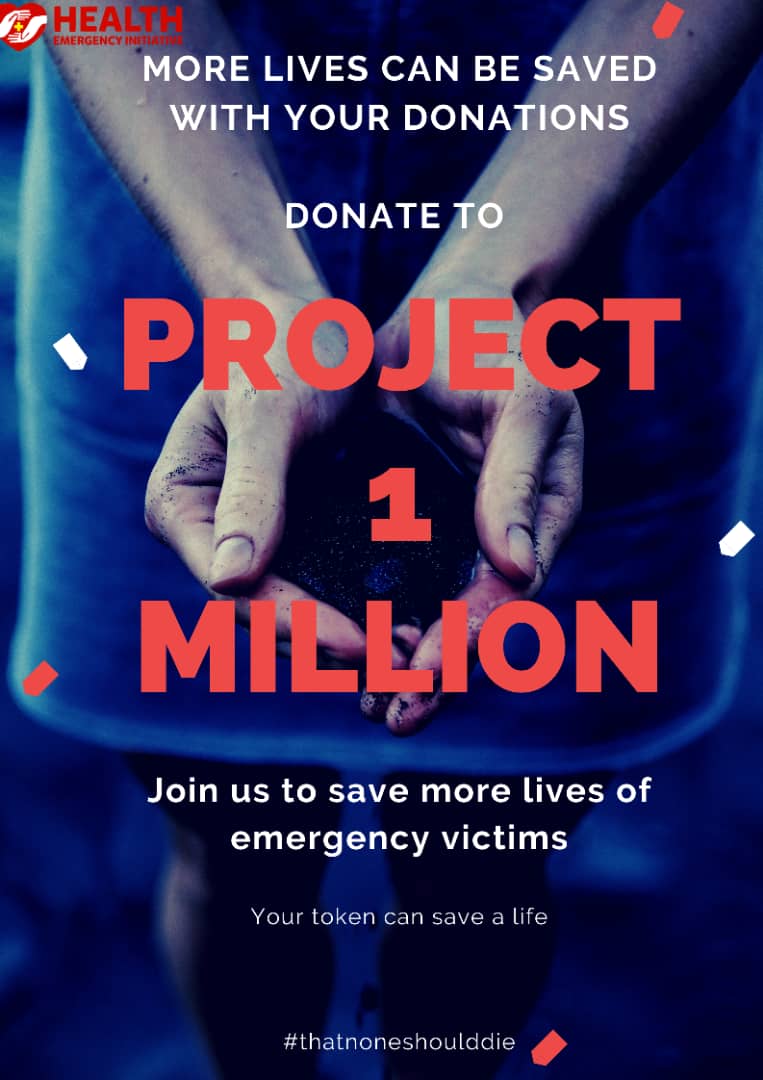 "No bed space, there is no bed space" hospital workers say as victims in emergency situations are rushed to the hospital. This is the everyday reality of victims of emergency situations in most Nigeria public health institutions while the country faces 89 deaths per 1,000 live births and patient-to-doctor ratio 2500:1.
Lives are lost as seconds tick due to lack of funds as low as N1,500, N5,000, N10,000  for emergency treatment. Presently, there is greater demand for contributions from individuals and private organisations to the Nigerian healthcare industry. Hence, Health Emergency Initiative (HEI) arises to provide sucour to vulnerable/indigent patients in emergency situations through provision of funds. HEI works to meet these victims' emergency need for money to stay alive.
The fact that besets the health sector in Nigeria is appalling especially as the country keeps increasing in population with an estimate of 440 million people by 2050. Reality becomes bitter upon discovery that the average life expectancy in Nigeria is 52 while Ghana and South Africa have 61 years and 57 years respectively.
According to World Health Organisation (WHO), it has been noted that Nigeria needs to do more in order to achieve the UN SDG of 70 deaths per 100,000 live births by 2030. To achieve more in the task of saving more lives, your N500, N1000 to Project 1 million can help HEI reach out to saving more lives. Help to keep more people with beautiful dreams alive. Help to save a life with your token, donate to Project 1 million to save a life that could later save the world.