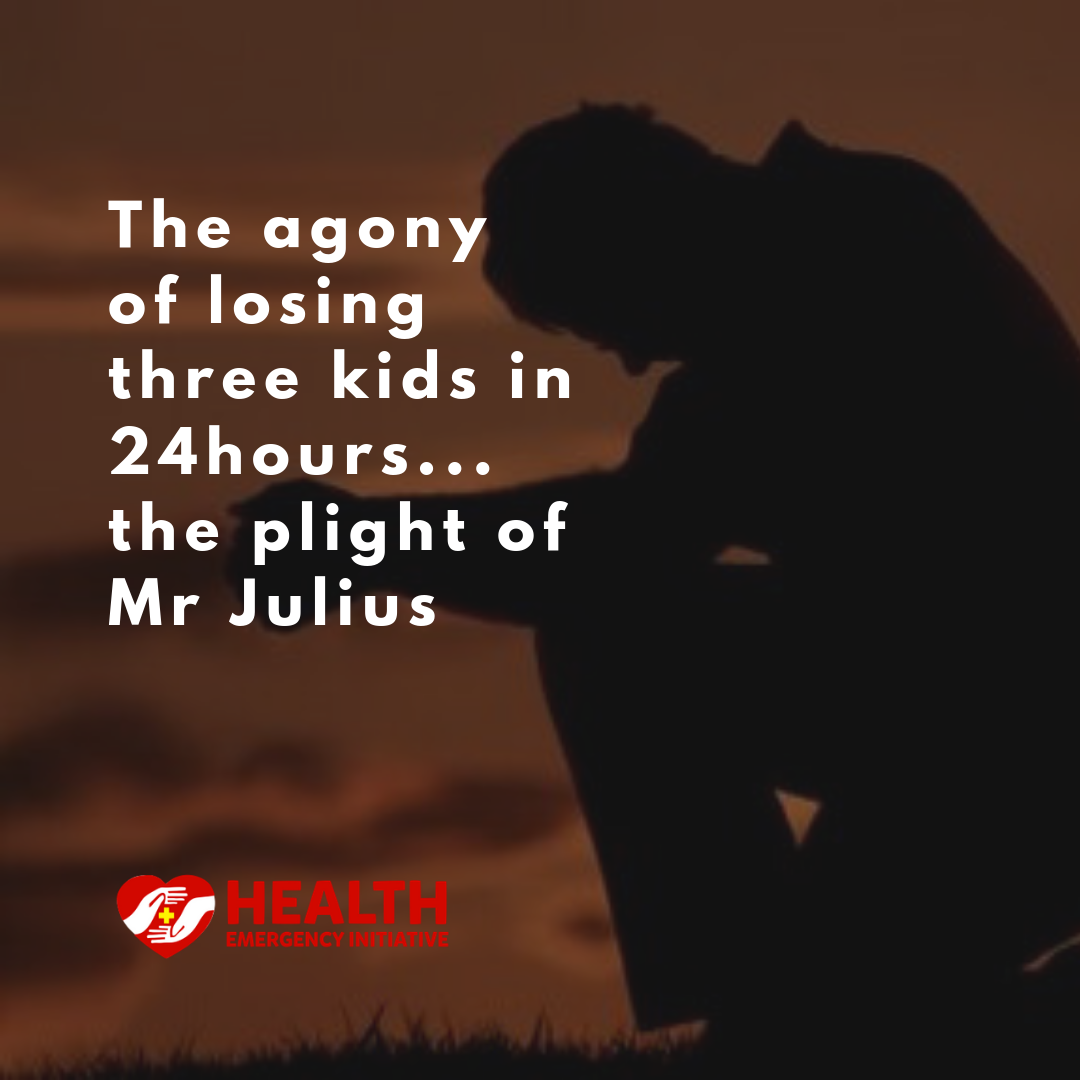 Last week ,Mr John Julius and his wife saw the misery and deep pain of burying their infant children who died within 24 hours as a result of a fire incident which engulfed their ' face me and face you' room in Ilaje, near Ajah, Lagos last week.
The names of the children/infants are:
Name: Julius Divine
Age: 4 years old
Gender: Female
Name: Julius Joy
Age: 3 years old
Gender: Female
Name: Julius Favour
Age: 1-year-old
Gender: Female
The only surviving one, Testimony Julius currently receiving treatment in one of the General hospitals is still battling for survival as he had 53% Burns.
He is currently undergoing special treatment and intensive care. He would also undergo some surgeries and skin grafting upon stabilization. His condition is still very precious
It is certain many of us are saddened over the plight of this family.
It is possible the parents should be rightly blamed for negligence and some level of carelessness
It was also obvious that timely medical attention or support was not provided when they arrived at the hospital especially as they could not make the required deposit.
Yet as the corpses of these three babies/infants were taken to the cemetery for burial, what the family needs most today is love and prayers
Do remember them in your prayers
Pray also for our nation for a better emergency response system and a more caring medical system that places value on human lives…
Please pray also for the LORD to touch the hearts of more men and women to give towards the financial requirements of resuscitation and treatment of the only surviving child and any other case HEI would handle in the future in JESUS NAME
Financial support can be rendered via:
Account Name: Health Emergency Initiative
Account Number: 0060048591
Sterling Bank
USSD Code: *737*35*Amount*9527#
*402*73710836*Amount# (other bank account holders)
GOD bless you