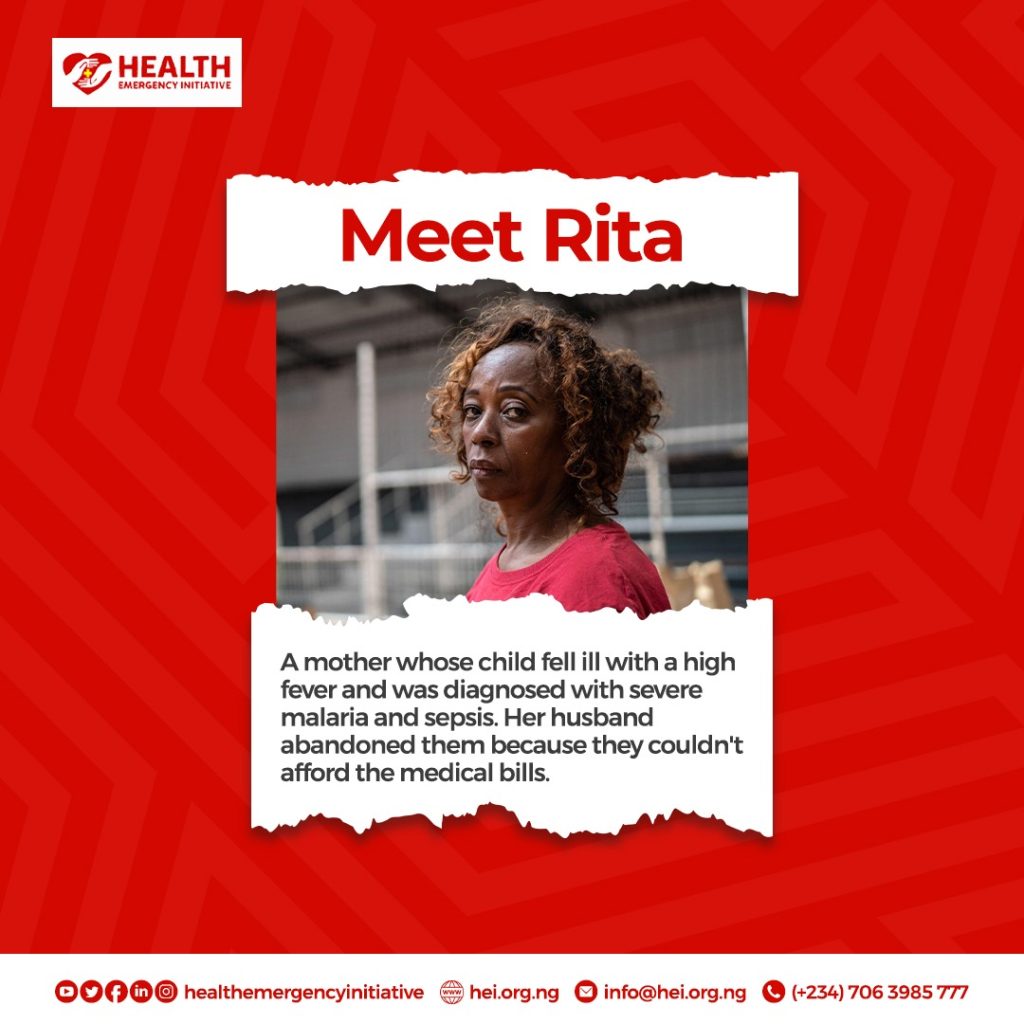 Rita and her husband had always struggled to make ends meet. They lived in a small village in Nigeria and worked hard to provide for their three young children. But when their youngest child, a two-year-old boy named Adamu, fell ill with a high fever, their lives were turned upside down.
Rita took Adamu to the local clinic, but they didn't have the resources to treat him properly. They gave him some medicine and sent him home, but his fever only got worse. Desperate, Rita took Adamu to a bigger hospital in the nearest city, but the cost of treatment was far beyond what they could afford.
As the bills piled up, Rita's husband became increasingly angry and distant. He couldn't bear the thought of being unable to provide for his family, and he eventually abandoned them, leaving Rita alone to care for Adamu and their other children.
Rita was at her wit's end. She didn't know where to turn for help, and she was afraid of losing her son. That's when Health Emergency Initiative (HEI) stepped in.
HEI is a non-profit organization that provides emergency medical care to children and adults in Nigeria who cannot afford it. They heard about Rita's situation and immediately sent an ambulance to transport Adamu to a hospital with better facilities.
The doctors at the hospital diagnosed Adamu with severe malaria and sepsis, and he was admitted to the intensive care unit. Thanks to HEI's intervention, Adamu received the life-saving treatment he needed, including medication, oxygen, and blood transfusions.
Over the next few weeks, Adamu slowly recovered. Rita was overwhelmed with gratitude to HEI and the doctors who had saved her son's life. She knew that she could never have afforded the treatment on her own, and she was humbled by the kindness and generosity of the people who had helped her family.
Your donation can help Health Emergency Initiative provide emergency medical care to families like Rita's, saving the lives of young children in Nigeria.
Together, we can make a difference and give hope to those who need it most.
Click here to donate now