Fasten your seat belt; its safety is better than it discomfort
Do you always think that you are the best behind the wheels and yet you drive without fastening your seat belt? Let's bring this to your notice; Road traffic crashes killed 1.25 million people worldwide in 2013 and injured up to 50 million more and now the problem is getting worse. Deaths from road traffic crashes have increased to 1.35 million a year. That's nearly 3700 people dying on the world's roads every day. #WHO2018Report
Remember road have rules and its got stories; say alive to tell the better story.
Obey traffic rules, fasten your seat belt!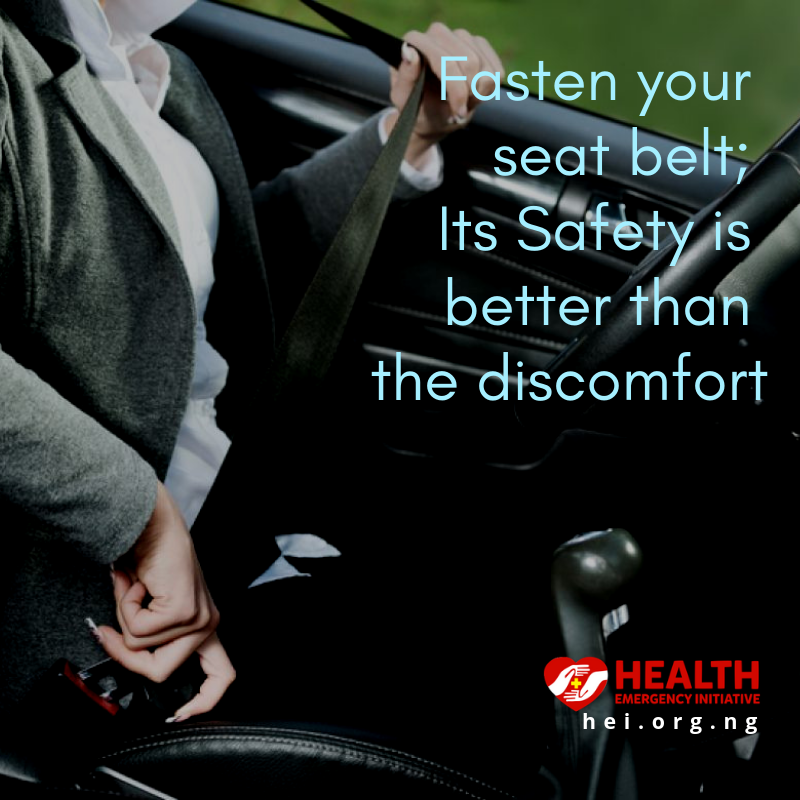 Safety First!!
Stay Safe!!!