Health Emergency Initiative (HEI) was recognised by Lagos state Health Service Commission Medical Social Services Department as 2019 Best Supporting NGO 
Over the past 5 years, Health Emergency Initiative (HEI) with a mission of saving lives has worked with Federal hospitals in Lagos state and over 25 Lagos state public health institutions in providing swift financial assistance to indigent/vulnerable emergency victims. HEI's impact books has in record over 480 medical interventions and over 100 First Responders effectively trained.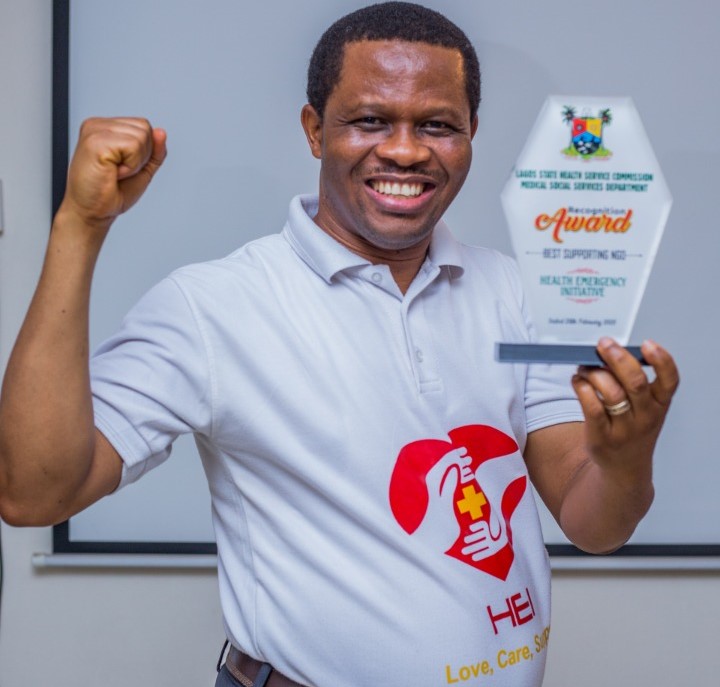 Appreciation Letter from Governor's Office
An appreciation letter from the Governor's office that acknowledged HEI's contribution to helping in the fight against Covid-19.
We are honored to have been able to serve and be a blessing to humanity in this trying times of battle against Covid-19 and we look forward to a Corona virus-free world where we can shake hands and hug one another again. 
Together we can do more, it's not over till it's over. Join us to do more in saving lives even in the fight against the global health pandemic, Covid-19.
Cititrust's Holdings Plc just donated One Million Naira to HEI's Emergency Trust Fund for procurement of  Personal Protective Equipment(PPE) to health workers in hospitals💃💃💃
Thank you Cititrust Holdings PLC for your relentless support for the social wellbeing of Nigerians.
Cheers to keeping our health workers at the frontline safe and  winning Covid-19.